Plagiarism History, Examples and the Role of SEO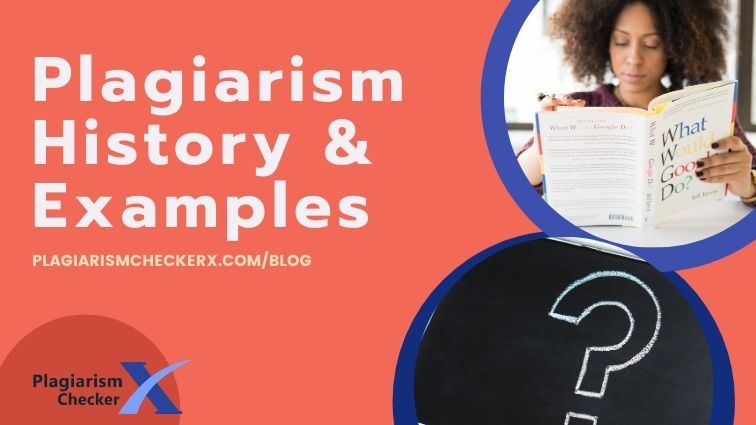 The history of arts, writing, or any kind of creation is filled with plagiarism. Most likely examples of plagiarism have been happening right from where there was something to copy and plagiarize. Obviously, not everything would have gotten recorded in those early times. These days, though, a lot of plagiarism examples are easily accessible for use to learn from.
If you are publishing content in the web, newspapers, or books, it is always recommended to go for a content similarity check beforehand. You do not want to end up getting into any trouble by mistakenly copying someone else's thoughts, ideas or words. Writing content as a journalist demands huge attention in thoughts and requires great responsibility. Though hundreds of content writing jobs are available related to journalism, such jobs are quite challenging because producing original content needs a lot of research, time and commitment.
In other words, we can find a lot to learn about academic dishonesty and intellectual integrity in general from the recent plagiarism history. In that. How SEO works and its role in plagiarism will also provide us with some interesting insight. First, let's start with a plagiarism example in the recent plagiarism history and one of the most well renowned ones is Melania Trump and Michelle Obama.
Melania Trump Mimics Michelle – Example of Plagiarism
The current sensation of American History, The former USA president, Donal Trump, did and perhaps has continued to create hype about things. Even his wife, Melania Trump got a slice of that cake. The story about her plagiarism at the Republican National Convention night gained a lot of traction on news channels at the time.
Melania Trump, wife of Donald Trump and the former First Lady of America, was under allegation of copying the speech of Michelle Obama (Wife of Former President of America, Barack Obama). The news was broadcasted on CNN.
Though it might sound a bit exaggerated at first but if we compare the speech content, the plagiarism is clearly visible. Have a look below.
Image & News Sources: CNN Official.
If the speech had been run through a plagiarism detector by staff members then the plagiarism could have been clearly evident and such a situation could have been avoided. A major part of the speech was copied from Michelle Obama's speech back in 2008. Not just the words, but the complete phrases of the speech seems to be Ctrl+C & Ctrl+V from Michelle's words earlier. Not much, or any, action was taken over the matter. However, Melania Trump definitely made her way into the list of Top International Plagiarism Stories. So much so that the whole thing became the subject of many plagiarism memes. Here is one example if you hadn't come across them already.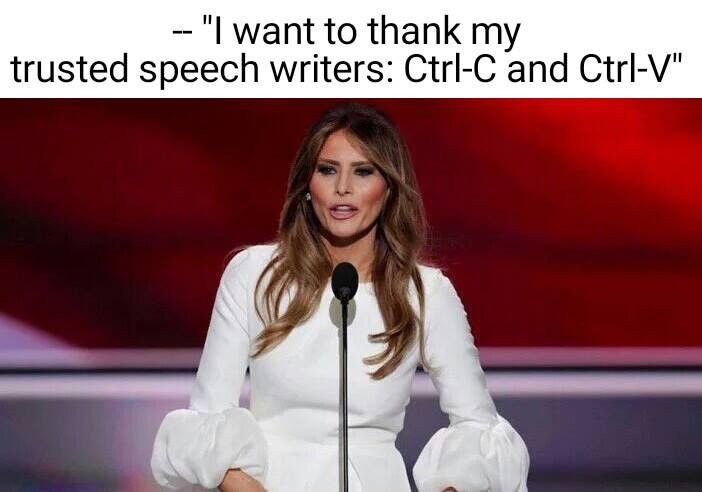 There might never have been a more clear cut example of copy paste text plagiarism and of the consequences of plagiarism that come with it. That begs the question, where did copy paste on computers start from and who was its founder.
Larry Tesler – Copy Paste Inventor
Larry Tesler was a Computer Scientist and the inventor of copy paste. Not as in people didn't copy before but he invented the copy and paste function in programs and oon computers. Unfortunately, the world lost a great mind when he passed away aged 74.
-BBC NEWS
Let's learn about his early life to better understand him and his role in how plagiarism works and how plagiarism examples take place these days.
EARLY LIFE : Tesler was born on April 24, 1945 in New York City and graduated from the Bronx High School of Science in 1961. He had shown interest in computers since high school and continued his passion for computers at Stanford University where he started programming. There, he had spent time as a student programmer for Joshua Lederberg on the LINC platform, and was a colleague of Larry Breed, Charles Brenner, Douglas Hofstadter, Roger Moore, and Bill Strachan.
WORK & CAREER : Tesler worked at Xerox PARC (Palo Alto Research Center), Apple, Amazon, and Yahoo! At PARC, along with colleague Tim Mott, Tesler developed the idea of copy and paste functionality and the idea of modeless software. While at Apple, Tesler worked on the Apple Lisa and the Apple Newton. According to The Guardian, Tesler worked at Apple for 17 years and rose through the ranks to become a chief scientist. He has influence of Steve Jobs in matter of futuristic and tech work, as he once said:
"When I wasn't sure what the word "charisma" meant, I met Steve Jobs, and then I knew…"
-Larry Tesler
A Genius Passes Away 
Tesler died in his home at Portola Valley, California, on February 16, 2020, at the age of 74. The reason behind his death is still unknown, but he was suffering the effect from an earlier bicycle accident, according to the New York Times.
At the sad demise of this computer genius, The Computer History Museum, described Tesler as having "combined computer science training with a counterculture vision that computers should be for everyone".
PARC Xerox tweeted, "The inventor of cut/copy & paste, find & replace, and more was former Xerox researcher Larry Tesler. Your workday is easier thanks to his revolutionary ideas."
Our team of Plagiarism Checker X pays homage to this great scientist for his significant contributions to tech and computer-science. His work and benefaction for science will remain alive forever!
R.I.P DEAR LARRY! 💐
Plagiarism in Search Engine Optimization and Content Creation
Cut, copy, and paste was a great invention but it has also contributed plagiarism and we can see that taking place in content creation for the sake of SEO optimization. The interesting part is that duplicated and plagiarized content does not benefit SEO ranking at all.
SEO History
In 1996, two dweebs, Sergey Brin and Larry Page started  a project to create a search engine, which was initially called BackRub and later on it was renamed to Google. Earlier to Google, a search engine named Archie and many others like Yahoo! were also created back in the 1990's. Also, a trend of creating websites was also aroused during the 1990's. As the World Wide Web started to fill up, the makers of those websites were concerned of the fact that their website needed to be searched first via search engines.
SEO Definition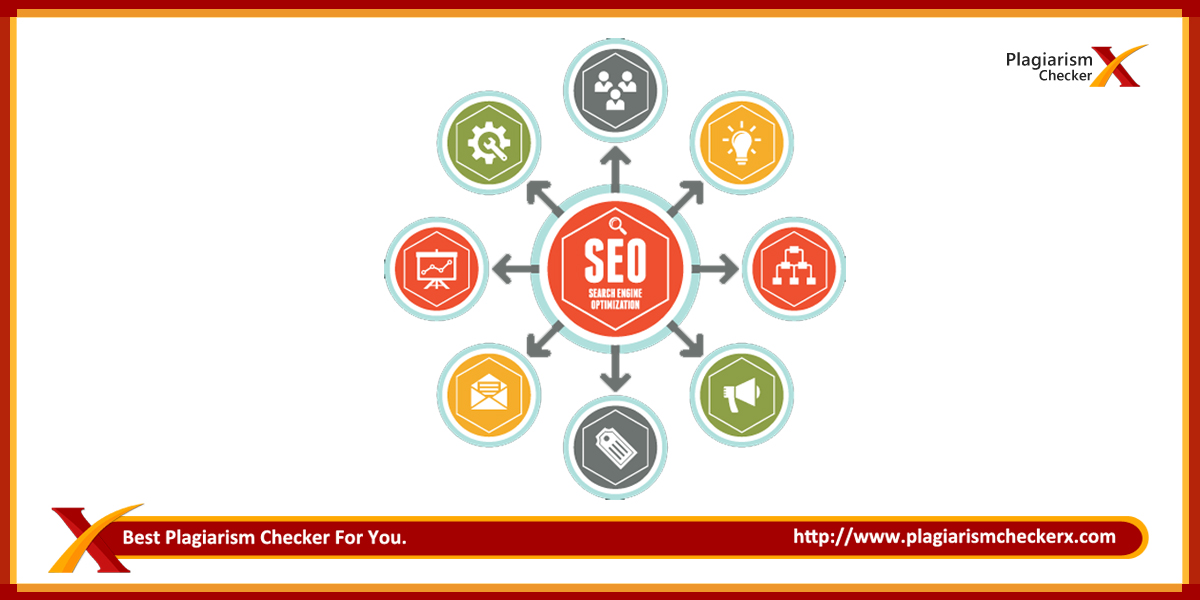 As search engines started getting used more & more, website owners were trying to figure out how to make their websites show up in their search results. This essentially became known as Search Engine Optimization, shortly SEO. Search engine optimization (SEO) is the process of affecting the visibility of a website or a web page in a search engine's "natural" or unpaid ("organic") search results. This gave birth to many practices and requirements in the website domain. Workers would be required to go trough SEO training in order to do SEO writing and improve their content quality so that their respective websites could perform better in SEO ranking on Google or other search engines.
Today, Google is the top rated search engine. As a general rule of thumb, sites that appear higher up in the results will get more traffic to their pages, and so potentially more business. Plagiarism is not only exercised by students, researchers and academicians but SEO experts as well. What ends up happening is that those conducting search engine marketing or SEO writing may succumb to duplicating the content of others thinking that it will help their own SEO ranking.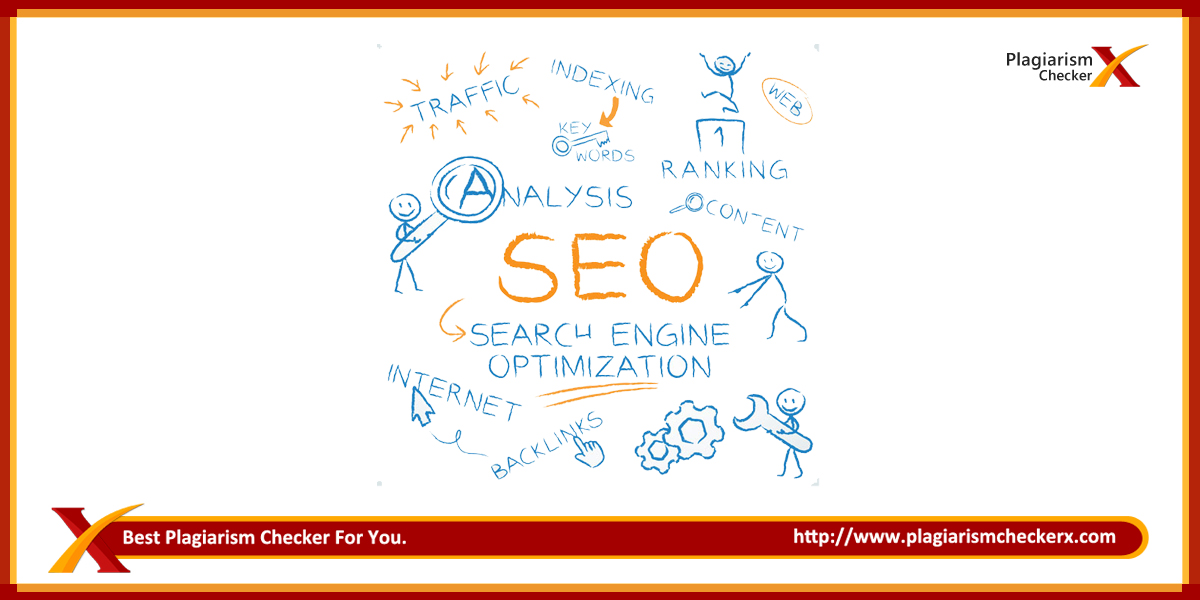 We all should know by now that is not the case. Originality is appreciated everywhere, whether that is telling a unique and interim story to your friends or if it's an authentic and original piece of content online.
Plagiarism Checker X can help you with that goal through accurate, detailed, and safe plagiarism detection. Check out how you can take advantage of features in our plagiarism software to fight academic dishonesty and champion originality by staying tuned with Plagiarism Checker X.
Stay Tuned with Plagiarism Checker X News
We are always working on bringing new and fresh updates as well as different offers for our users. Sometimes it is a special discount for students and other times it is a special feature perk for our Professional or Business License members. On Christmas, we had a 40% discount on all orders.
Such offers are not limited to Christmas, future offers can be on any holiday or special occasions. Regardless of one's religion, we can all enjoy the spirit of giving, joy and celebration that is a part of any holiday or of any holiday season. If you don't want to miss out then stay in touch with all such updates and news by checking out our social media, website, and plagiarism blog.