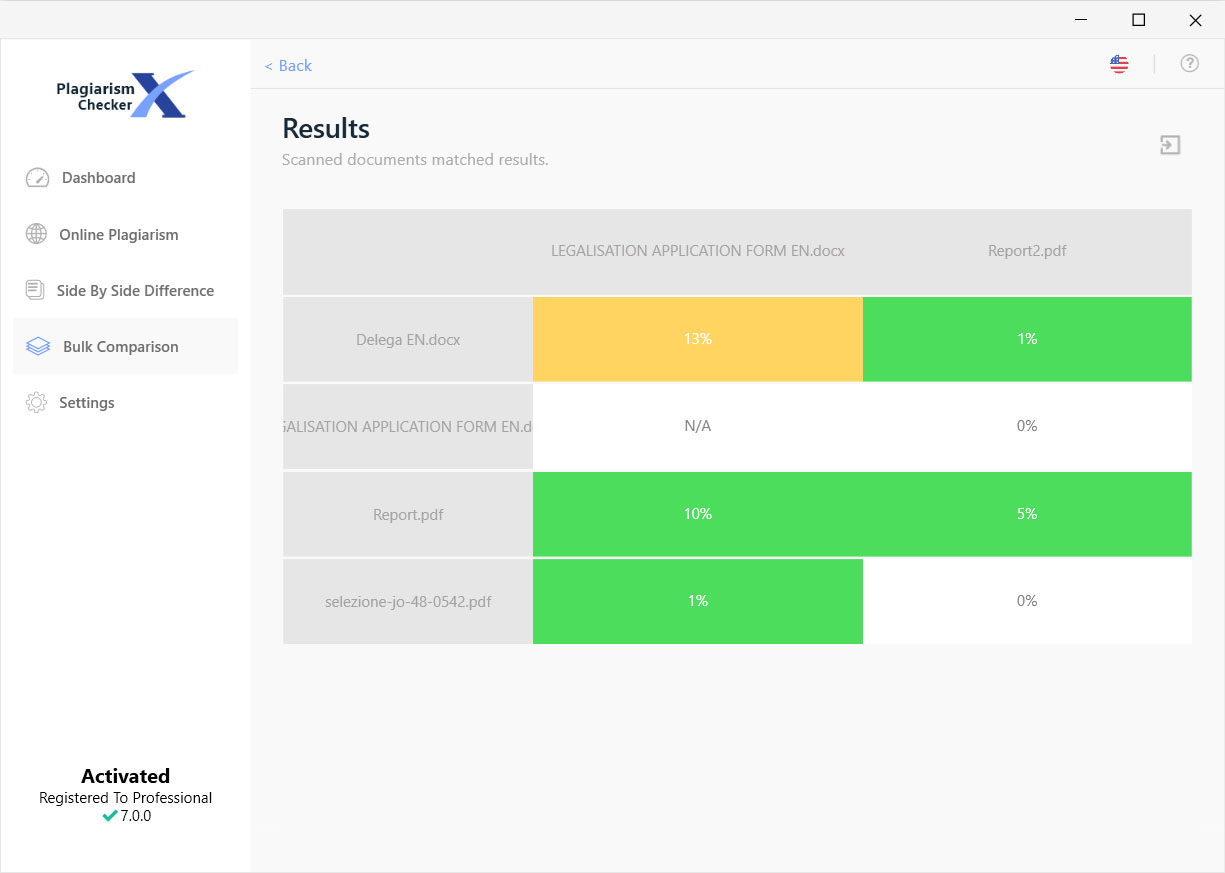 CrossCheck Multiple Documents!
Comparison of Documents is Easy Now, You can check multiple documents at the same time. One of the key distinctions of Plagiarism Checker X is that it not only works online but can also provide partial support offline. For example, if you are to detect two documents for duplication; the cross checking section allows you to see and compare two documents relative to each other. This helps in checking if they have certain plagiarism respective to each other. The best thing about this feature is that it can work offline as well.
One to Many
This technique is very helpful when you are to check plagiarism in one document relative to multiple documents.
Many to Many
In this selective methodology, users can detect plagiarism in the form of side by side repositories.
Cross Comparison
This method contains only one repository and finds the plagiarism by checking each file with rest of the files in that repository. This facility is surely a time-saving and equally useful for teachers and web publishers. They do not need to check each article/assignment individually. Instead, using PlagiarismCheckerX, they can learn about plagiarism status in the bulk work and save their time.

If you have any questions about the leading plagiarism detector, contact the technical team just now.
Used by Leading Institutes
We value our customer experiences. The speed, accuracy, and easy user interface has made customers satisfied and loyal.
Why Plagiarism Checker X is the Best?
It offers the best user experience with instant results and unlimited words scanning. You can not only check your assignments, research papers, books but also your web pages. So Pay only once and enjoy unlimited benefits for the Lifetime.